Vancouver Float Homes: Scorching Real Estate Market Pushes Buyers To Sea
​Rhianna Schmunk Associate Editor, The Huffington Post Canada
A veteran realtor says an increasing number of buyers are getting on board float homes as the traditional property market in the Vancouver area heats up.
Judy Ross, who began specializing in float home sales in the '80s, said "more and more" people are calling her up.
"People are seeing float homes as a viable, lesser-priced housing alternative right now," she told The Huffington Post B.C. in an interview. "[The interest] is kind of filtering down from all the other activity.
"In the past, it wouldn't be unheard of for it to take a year to sell a float property, but it's much quicker than that now," Ross added.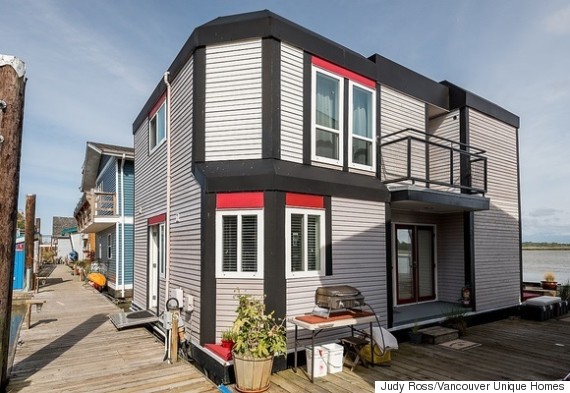 The benchmark price for a detached home in Metro Vancouver surpassed $1.4 million in April, marking an increase of over 30 per cent from the same month last year, the Real Estate Board of Greater Vancouver said Tuesday.
It was also the highest-selling April on record for the area, with about 4,700 residential properties changing hands.
Ross, who's currently in between float homes herself, said people are looking at alternatives so they might have a chance at ownership.
"There's people coming because they want something less expensive and thinking they might actually be able to buy something in this market," she said.
'Fully equipped homes'
Not to be confused with seasonal house boats, float homes are full-time residences with no motors built on floating barges. They can be built with all the same amenities found in a home on land.
Float homes have electricity, running water, and proper plumbing; some even come with fireplaces, patios, sprawling kitchens, car garages, and dining areas.
"It's basically like a detached, subdivison home you've taken off its lot," Ross said. "It just happens to be floating on the water."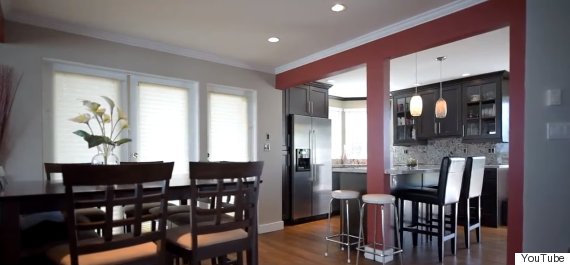 Float homes à la "Sleepless In Seattle" are available with amentities just like buyers would find in a house on land. (Image: YouTube)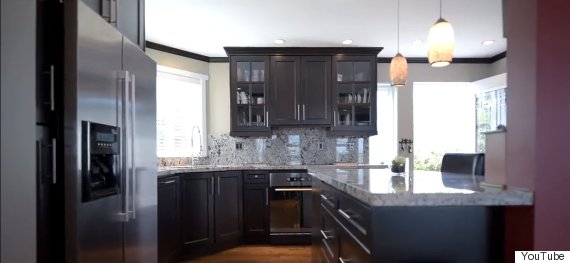 It's tricky to compare the price of a float home to that of a detached one in the city because of the number of variables attached to each, but Ross said listings show that houses on the ocean are the better bargain.
A 1,300 sq.-ft resale float home with two bedrooms and two bathrooms "would probably sell for about $800,000" at Mosquito Creek Marina in North Vancouver, Ross estimated.
Traditional townhomes of similar size and amenities in the same area are often listed for more than $1 million.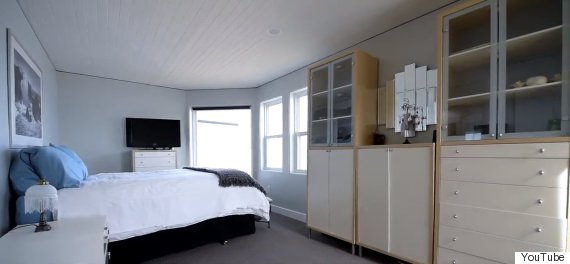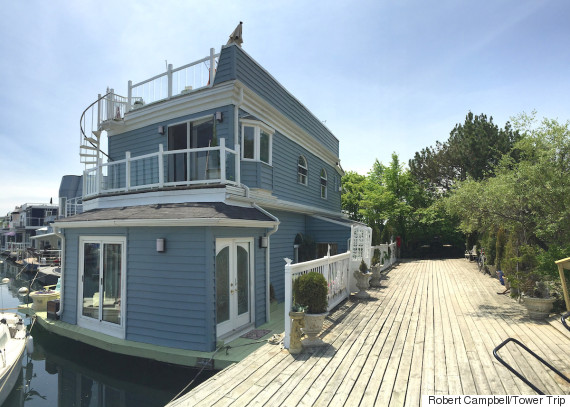 Two of the main marinas in the Greater Vancouver area — one downtown at Coal Harbour, and the other at Mosquito Creek — have a limited amount of space, and Ross said competition is getting fierce.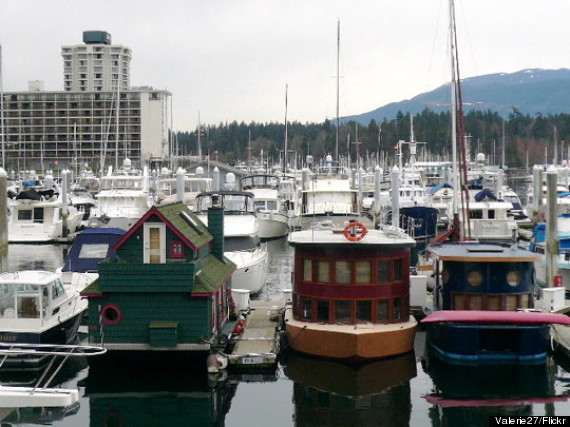 A line of houseboats at Coal Harbour in downtown Vancouver. (Photo: Valerie27/Flickr)
But still, Ross said she hasn't seen any bidding wars, or houses selling for millions over their asking prices like the market has seen onshore.
"It's a great way to live, and [the market] is definitely having a positive effect on the float home world," Ross said. "For sure, a silver lining."